About Maureen...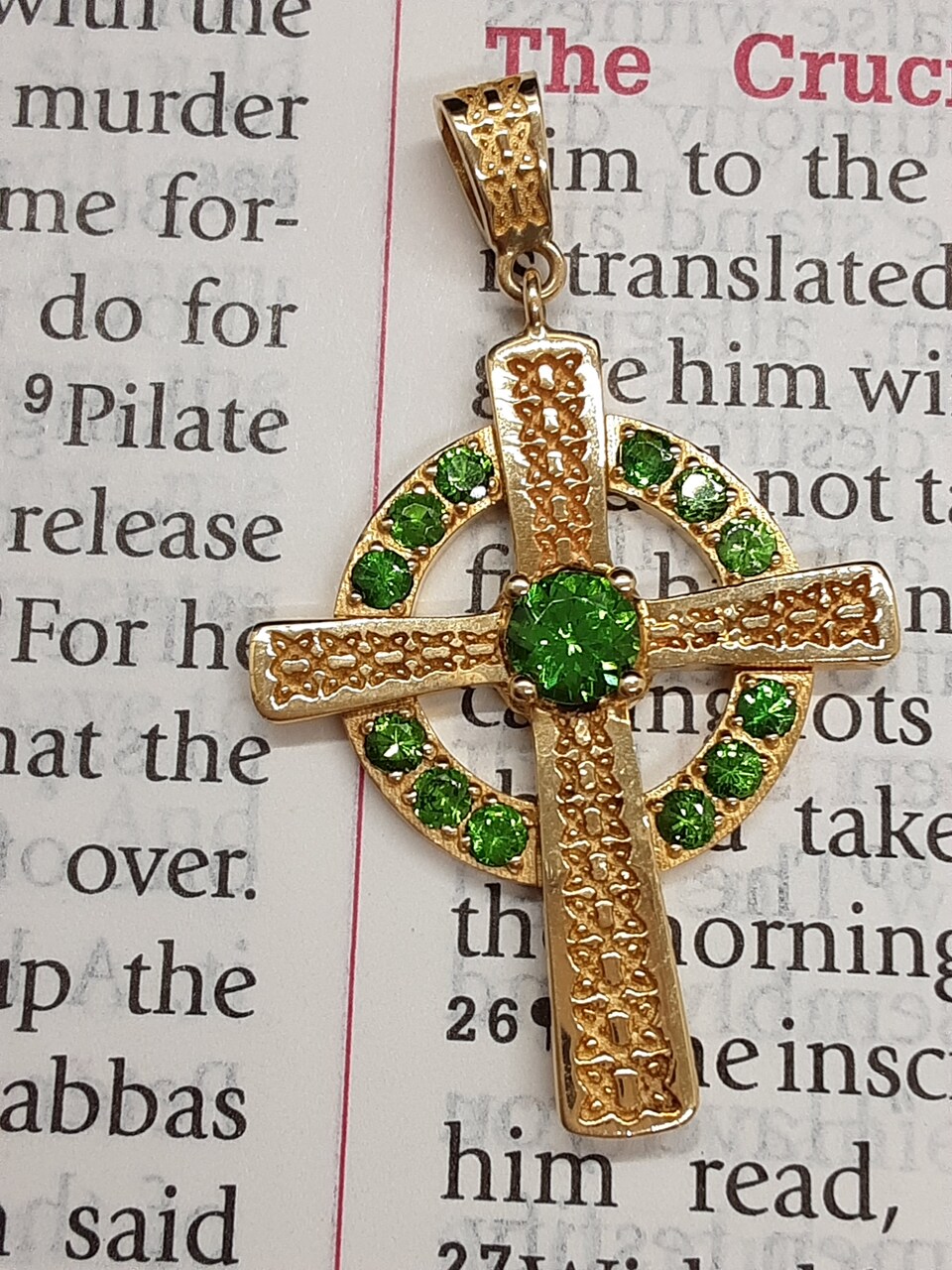 Maureen Pratt, MTS, MFA, GIA GG, Gem-A FGA, is a popular speaker, the award-winning, bestselling author of 8 books and a gemologist and jewelry designer. Her magazine articles have appeared in faith-based publications, including "Journey for Women Magazine," "Guideposts," The UpperRoom Magazine," and "Saint Anthony Messenger Magazine," as well as "Lupus Now," and "Arthritis Today Magazine." As a journalist, she has covered sports, health and medicine, and was a credentialed member of the press corps during Pope Francis' historic trip to the United States in 2015. She is a two-time, second place Catholic Press Award recipient, most recently for her article, "Junipero Serra: Saint or Scoundrel?" published in Saint Anthony Messenger Magazine. Her books include the award-winning titles Salt and Light: Church, Disability, and the Blessing of Welcome for All and Don't Panic! How to Keep Going When the Going Gets Tough, and the beloved devotional, Peace in the Storm: Meditations on Chronic Pain & Illness (Image/Penguin Random House), that is used by individuals, chaplains, and faith-based support groups worldwide.
Maureen holds a Master of Theological Studies from the Jesuit School of Theology at Santa Clara University, a Master of Fine Arts from UCLA's School of Theater, Film, and Television, and a Bachelor of Science in Languages degree at Georgetown University in Washington, D.C. She is a Graduate Gemologist (Gemological Institute of America) and a Fellow, Gemmological Association of Great Britain (FGA) and is owner/designer at Galilee Road Jewelry, where she designs and offers jewelry that evokes faith and the beauty of God's natural world.
After graduating from UCLA, Maureen began to write scripts, and her plays won several awards. She fully expected to be writing in the heart of Hollywood, but God had other plans. From childhood, she had suffered serious illnesses and chronic pain. But it was a life-threatening, disabling diagnosis of lupus that was the catalyst to turn her life and her writing in an entirely different direction. She first penned two health-based books to assist other patients in coping with difficult diagnoses. "Taking Charge of Lupus: How to Manage the Disease and Make the Most of Your Life" (New American Library/Penguin Random House) and "The First Year: Hypothyroidism" (Perseus/Marlowe & Company).

Then, from her deep faith and reliance on God, Maureen began to write about cultivating the spirit while living with serious illness. These efforts resulted in more books including Peace in the Storm: Meditations on Chronic Pain and Illness (Image/Penguin Random House).

Maureen has presented workshops and in-service seminars for medical professionals, religious education instructors, patients, businesses, parishes, and patient advocacy organizations throughout the United States and in Canada, in person and online. Although lupus and its effects are still a reality, Maureen continues to find much joy in her life and work and inspiration from others who are also living with serious challenges.
Throughout all of her endeavors, Maureen's intent is simple: To show and encourage others that no matter how hard the crisis or sharp the pain, God loves each of us, we need not fear, and we should, most especially, never give up!